Come share the Passover with us! Friday, March 30, 7:30pm.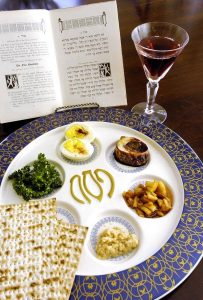 Come and experience the foods, the elements and the traditions of Passover. Learn how this ancient feast and demonstration of God's deliverance of His people thousands of years ago has relevance for all of us today.
We will have a fully catered dinner and seder, including matzo ball soup!
To make your reservation, PLEASE CALL 972-271-4976.
Deadline for Reservations is March 26th.
Cost: Adults $30 Children (6-10) $15
(If paying by credit card, please add $1 per person)
Childcare will be available for children 5 and under, by reservation only.