When:
March 2, 2018 @ 7:30 pm – 9:15 pm
2018-03-02T19:30:00-01:00
2018-03-02T21:15:00-01:00
Where:
Adat Shalom
7777 LBJ Freeway Dallas
TX 75251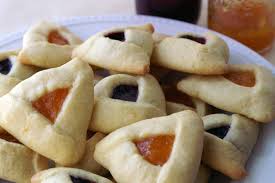 Mar 2nd, 7:30pm at Adat Shalom
Purim is the Jewish holiday that takes place on the 14th day of Adar on the Jewish calendar. Purim commemorates God's victory for His people over an evil plot to destroy them. A wicked man named Haman devised a plan to deceive King Ahasuerus to have the Jewish people destroyed during the ancient Persian Empire, but God used the faithful and courageous act of a Jewish girl, as told through the Book of Esther, to save her people.
In the twelfth month, which is the month of Adar, on its thirteenth day … on the day that the enemies of the Jews were expected to prevail over them, it was turned about: the Jews prevailed over their adversaries. – Esther 9:1

Come celebrate the victory of the Jewish people over an evil plot to destroy them, once again. (An all too familiar story).
The story of Esther is retold through the reading of the Megillah. Come cheer Mordecai and boo Haman! You are encouraged to dress up for this festive holiday, but please, no distasteful characters or costumes. There will be plenty of groggers, to sound and hamantaschen, to eat for everyone!
At Purim, it is traditional to give tzedakh or charity to a worthy cause. In Queen Esther's days a month of sorrow was turned into gladness and mourning into a holiday; "that they should make them days of feasting and rejoicing and sending portions of food to one another and gifts to the poor."  Esther 9:22. This year we are raising money for Jewish Family Services (JFS). According to their website, "Each contribution helps ensure that services are available to anyone in need—regardless of age, ethnicity, religion, or ability to pay." JFS provides social services and maintains a food pantry. As part of the Jewish community, and in the spirit of Purim, let us join by giving our gifts to the poor. We will be taking our collection through March 2. If you are writing a check as a donation, please make it out to Jewish Family Services and place it in the special container provided at our services. You may also mail in your donation, made out to JFS to the office at: Adat Shalom, 7777 LBJ Freeway, Dallas, TX 75251. Thank You!