When:
October 6, 2017 @ 7:30 pm – 10:15 pm
2017-10-06T19:30:00+00:00
2017-10-06T22:15:00+00:00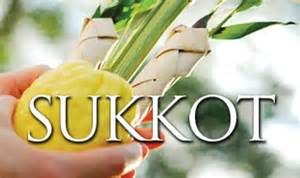 Friday, OCT 6th Our Sukkot Service for this Biblical Holy Day begins at 7:30 P.M.
Sukkot, or "Feast of Booths" celebrates the final fall harvest and is the last of God's appointed feasts. Booth-like structures are built as a reminder of the temporary dwelling of the Israelites in the wilderness.
When the Messiah comes back, after Israel's final day of atonement, sukkot will be celebrated by all in Jerusalem. Zechariah 4:16; Leviticus 23:33-36
Please bring a covered dish to share for our communal dinner, please do not bring pork or shell fish.
We will have a special time of blessing out in our sukkah as we wave the etrog and the lulav and sing some special songs. Come and rejoice!