Robin David Rose – Congregational Leader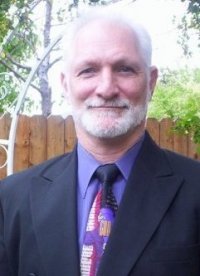 Born in the 50's to a Jewish family in Miami, Florida, Robin and his family belonged to a Conservative Synagogue in North Miami and at the age of 13, having had 4 years of Hebrew school training, he became a Bar Mitzvah. Following his Bar Mitzvah, Robin had an additional 2 years of confirmation studies in his local synagogue.
On New Years Eve 1972, Robin was confronted with the fact that Jesus, the One who he had rejected all his life as a Jew, could very well be the true Messiah.  As a result, Robin's life took a dramatic turn and he was hungry to study the Bible and know more about this Jesus who seemed to be touching the lives of many young people during the turbulent 60's and early 70's. To his amazement and delight, Robin had realized that he had not only come to know the God of Israel, but that Jesus was the long-awaited Jewish Messiah that his people had been expecting for thousands of years. As he studied further, all the pieces of his Jewish heritage began fitting together – why the Jewish people were chosen and what was ahead for them in God's future purposes.
After receiving Jesus as his Messiah and Lord, Robin joined a storefront ministry located in North Miami.  It was at this time that Robin met his future wife, Karen Goldstein, another Jewish believer, and they married in February in 1975.
After spending many years in local church ministry, Robin decided to pursue full time ministry and went back to school Learning an AA degree in Biblical Studies from Dallas Bible College and a BA degree in Biblical Studies from Criswell College in 1987. After serving as youth minister and an educational director in local Bible church, Robin became interested in reaching out to his fellow Jews with the good news of their Messiah. He became Congregational leader of Adat Shalom in Dallas in 1998 and has served there until the present.  Robin and Karen have three beautiful grown children and one wonderful grandson .
You can reach Robin at his email  office@adatshalom-dallas.org
---
Emily Adamson Wilson – Shabbat School Teacher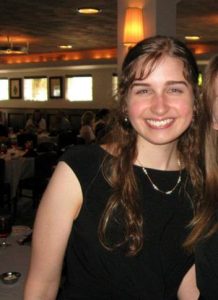 Hello, my name is Emily Wilson.  I was born into a Christian family and have lived in Texas all my life.  When I was 8 years old, I trusted Yeshua as my Savior.  After being homeschooled by my mother for all 12 grades, I graduated high school in 2005.  God called me to teach Bible clubs with Child Evangelism Fellowship that summer and this is when I realized my love for teaching, and especially for teaching the Bible.  God called me to Criswell College where I studied Biblical Studies and minored in Jewish Studies.  I loved it there because I learned so much about the Bible and about the Jewish people.  When I graduated in 2012, I was asked to be the Shabbat school teacher for Adat Shalom, and I have been teaching here ever since.  I am so blessed to be able to teach these kids and be a part of this congregation.  I feel like my whole life has revolved around kids.  I have taught Bible clubs for 5 years, I have taught Sunday school several times, and I taught high school students at home school co-ops for 2 years.  Besides teaching children, I have also taken care of them as a nanny or in a church nursery.  I have cared for children of various ages for 13 years and have so enjoyed it.  Children are such a precious gift from God.  They are fun to interact with, they learn rapidly, and seeing them grow and develop is such a treasure.  Besides teaching, the Lord has blessed me with my sweet husband J.B., who I met through mutual friends at Criswell.  We married a year after we met and had our precious son a year and a half after that!  Our second child is due August 2018.  Being a wife and mother is such a joy and an honor.  Other things I enjoy are singing, swing dancing, reading love stories, and spending time with my family.
_________________________________________________________________
Caera Thornton – Worship Leader

Hi, I'm Caera (Kira) Thornton, your friendly neighborhood Worship Leader. It's my honor and blessing to serve at Adat Shalom and I hope you will join us soon and make a joyful noise unto the Lord with us!
Born near Seattle and raised in San Antonio by godly and music-loving parents, I first professed faith in Yeshua, and composed my first (underwhelming) original music, shortly before my fifth birthday. I reaffirmed my faith at the age of twelve, when I had (slightly) more understanding of what it meant to be a follower of Christ, and about that same time my singing voice finally showed up. I've been singing His praises ever since, starting in my school's chapel choir in the seventh grade.
A year later I was introduced to and intrigued by Messianic Judaism when my dad took me to visit Baruch HaShem in San Antonio. Upon getting my driver's license and buying my first car at 18, I went back and became a member of the congregation, remaining during my college years at Baylor, and through my first year as a Dallas resident while I got settled. Once I was established in my new home, I found Adat Shalom in 2015, and the rest is history! Or rather, present…
Photo courtesy of Brian Prewitt/Prewitt Studios

---
JB Wilson – Youth Leader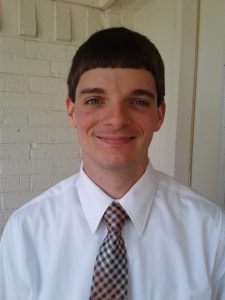 Hello, my name is James Buford (J.B.) Wilson III. I was born and raised in Nashville, TN. I have an older sister Beth and a twin sister Angel. My parents divorced when my twin sister and I were only 2 and when Beth was 4. However, despite a broken home and a difficult upbringing, my grandfather, J.B. Sr, faithfully took my sisters and I to church every week. I was about 8 years old when I asked Jesus to forgive me of my sins and become the Lord and Savior of my life. I re-dedicated my life to God when I was 17 at a youth church camp. At the camp, I received a call from God to be a preacher. I was baptized on an Easter Sunday… I believe I was 17 as well.  A huge part of my testimony is the sickness and death of my mother. Mama was diagnosed with Lung Cancer in October 2009 and walked into the arms of her Lord and Savior Jesus Christ at 3:57 am on December 1, 2012. My twin sister and I were 18 days shy of turning 22. It was a trying time in my life but so much goodness has come from my mother's death… mainly ministry opportunities. In 2013, God provided a one-year scholarship grant to Criswell College where I could start my path to vocational ministry. So, I packed my bags, left my family, and headed west to live in Dallas to fulfill my calling. While I have not yet finished my degree, the Lord led me to meet my wife Emily through mutual friends at Criswell.  We were married only a year after we met and now we have a son, J.B. IV, and another baby on the way due in August of 2018. I have another calling in my life: the funeral industry. Having lost my mother and also other close family members, it is just something for which the Lord has groomed me through the years. I love being a funeral assistant and ministering to those who are going through the same trials that I have gone through. I currently work at Restland Funeral Home in Dallas, TX. Being youth pastor at Adat Shalom is such a joy and a privilege for myself; I enjoy teaching and interacting with the youth. I also teach Torah portions on occasion and attend the monthly men's Bible study. I love being involved at Adat and the various opportunities to serve. In my spare time I keep up with all my Tennessee sports teams (practically every sport!) and I love spending time with my family.
---